Activities and Programs
In keeping with our vision of "exceeding educational expectations," we offer a variety of programs to enrich the educational experience. Please give us a call to find out more about any of our programs.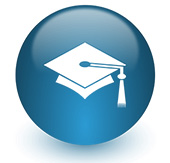 Navajo Culture
We recognize the importance of bestowing the traditions of the past upon each new generation of Diné. We fully integrate the Navajo culture throughout our programs in everything we do from music, art, and language instruction.
STEM Clubs
STEM education is an integrated, interdisciplinary approach to learning that provides hands-on and relevant learning experiences for students in the areas of Science, Technology, Engineering, and Math.
STEM clubs are state-funded programs designed to go beyond the classroom and "the mere transfer of knowledge" by engaging students and equipping them with critical thinking, problem solving, and creative and collaborative skills. STEM education helps prepare students not only for employment opportunities in these fields but for our future.
Technology
We are pleased to provide each GMS student with technological tools to enhance the educational experience. We have a 1:1 student-to-computer ratio, and all of our classrooms are equipped with SMARTBoard technology.