News from the Hornet's Nest
We think the students and staff here at Ganado Middle School are pretty great, and we want to share that with our families and community members. Check in here for the latest news and announcements from the Hornet's Nest!
2023–2024 Sports Physicals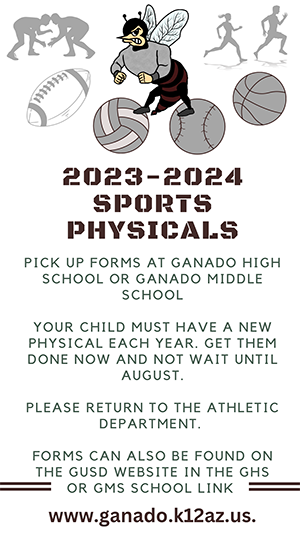 If your child wishes to participate in sports during the 2023–2024 school year, please pick up forms at Ganado High School or Ganado Middle School. Your child must have a new physical each year. Get them done now and don't wait until August. Please return the forms to the Athletics Department. You can also find the forms on the GUSD High School website.